Tune-ups are a part of the regular maintenance your car must have to perform effectively. Having regular tune-ups is very important in maintaining the electrical and fuel systems in your vehicle. This vital service can extend the lifetime of your engine and facilitate your car to reach high performance. Tune-ups will keep your engine and fuel system clean, which can go an extended method toward serving to your car attain higher fuel consumption rate.
A properly tuned vehicle will improve its fuel consumption rate and performance, whereas helping the environment. With today's gas costs, having your vehicle inspected annually to work out if your car may gain advantage from a tune-up may be an excellent way to avoid wasting cash on gas and keep your car working at its best longer. The Richmond Auto Repair Tune-up service includes inspecting and adjusting all of the systems in your vehicle that contributes to fuel combusting with efficiency.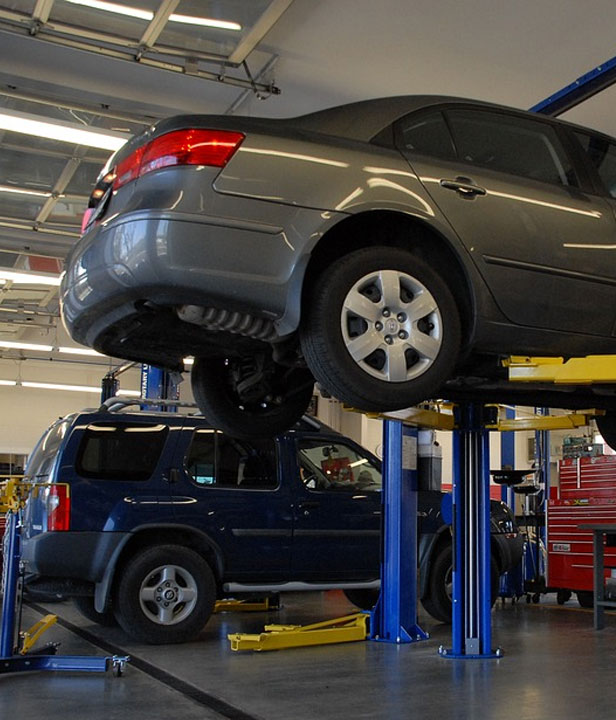 How do you know when you need a tune-up service?
If you keep track of your gas mileage and it worsens by 10% or more, it's time for a tune-up. Many drivers also seek a tune-up when experiencing any type of drivability problem for their car, truck or SUV. Check your car's owner manual to see the recommended interval for tune-ups and/or spark plug replacement for your specific vehicle. Low cost tune up and maintenance services include oil changes, oil filter changes, checking transmission fluid, changing power steering fluid as well as coolant flushing and filling. Use any of our coupons for money saving deals.